Alan Weiss's unique global learning programs:
MILLION DOLLAR CONSULTING®
FOR THE WORLD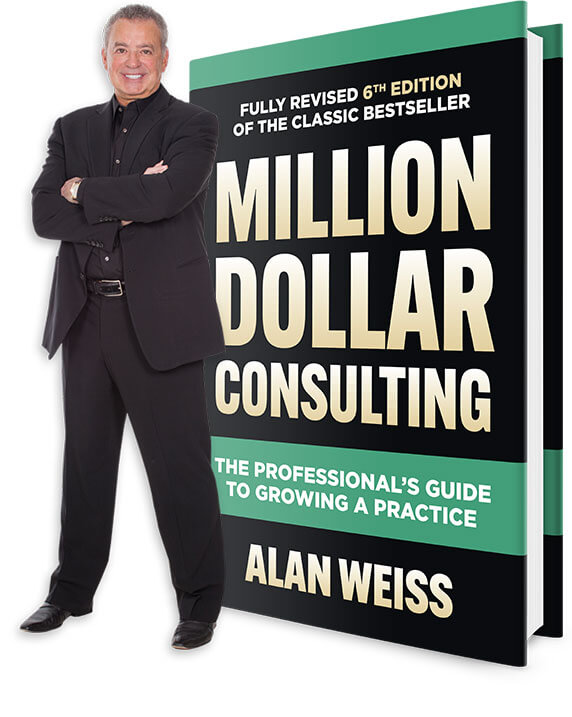 My seminal book on the consulting profession is now in its 32nd consecutive year on the shelves, with the sixth edition released in November, 2021. The book had driven people to engage me as their coach, to attend workshops, to subscribe to video series, attend the Million Dollar Consulting® College, and more on six continents.
But I'm very aware that many people cannot afford some of these experiences yet need to master the skills to launch their entrepreneurial, solo practices and engage their passions and control their fate.
14 carefully selected modules to take you through the steps you'll need to become successful, or build upon your success if you've already created a consulting practice.
Learn More
An advanced program of 15 modules which range from The Martial Arts of Language and In the Buyer's Office to Financial Planning and Dealing with Crises.
Learn More