Alan Weiss's unique global learning program:
MILLION DOLLAR CONSULTING®
FOR THE WORLD
ELEMENTAL
My seminal book on the consulting profession is now in its 32nd consecutive year on the shelves, with the sixth edition released in November, 2021. The book had driven people to engage me as their coach, to attend workshops, to subscribe to video series, attend the Million Dollar Consulting® College, and more on six continents.
But I'm very aware that many people cannot afford some of these experiences yet need to master the skills to launch their entrepreneurial, solo practices and engage their passions and control their fate.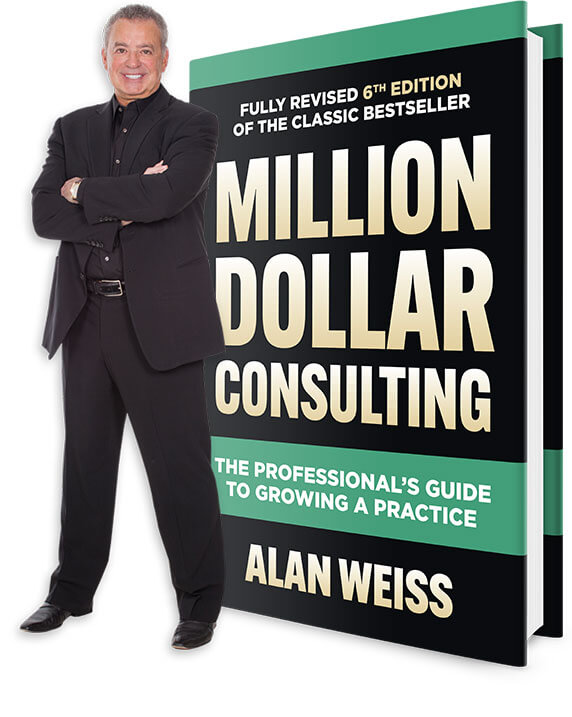 So for the first time ever, I've created an online learning package that incorporates the basics of launching, sustaining, and growing a vibrant consulting practice. This is especially critical in an age of remote work, where any of you reading this could offer global services to large organizations and small, for-profits and non-profits, government agencies and educational institutions, and every kind of product and service business.
Register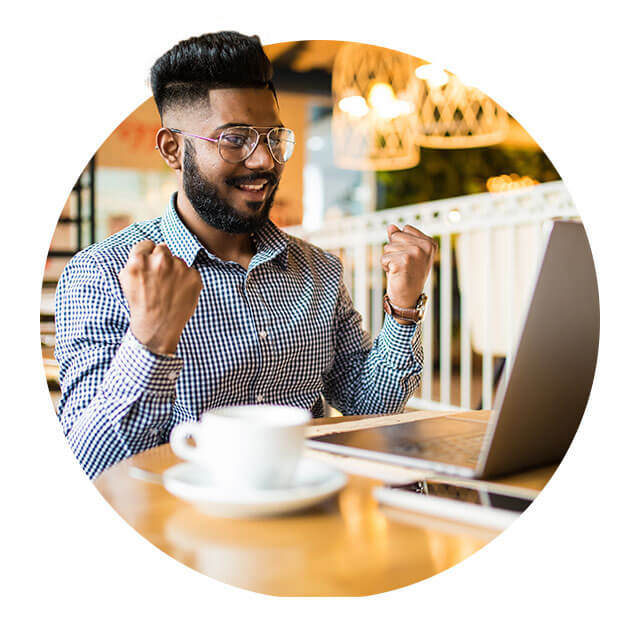 You will acquire 14 carefully selected modules to take you through the steps you'll need to become successful, or build upon your success if you've already created a consulting practice. In each module, which you can proceed through without any time deadline and at your own pace—there are no "upsells" or further offers—you'll find videos recorded by me especially for this program. You'll find downloadable files and samples which include visuals and templates for proposals. There will be reading suggestions for every topic to further your education if you wish, but they are not required.
And you'll see brief videos from your colleagues and peers around the globe who have successfully employed these practices explaining how they did it and what you can do to emulate them.
The modules are:
1
The Role of the Consultant
Why pursue this calling and what it means for you and your clients.
How is the client better off having worked with you, and how do you best convey that in advance.
We have limited time, money, and energy. How do we identify and pursue those buyers most likely to need and pay for our value?
How to form trusting relationships and establish the objectives, measures of success, and value for a project.
The nine steps to create a 2.5 page proposal with an 80%+ acceptance rate historically.
The three major components of marketing and how to best create need (and it's rarely though social media).
How to develop and express your expertise and select the best conveyance vehicle and monetization.
What do you need to launch intellectually, emotionally, and administratively and how can you close your first (or next) piece of business in 90 days.
How to utilize value based fees, the three components of a sale, and why fee follows value until they reverse, and value follows fee. (The more you charge, the more you get.)
How to attract people and then provide the value that drives them to higher value, lower labor, and higher fee offerings that you provide. How to create your own "vault" of unique offerings.
How to build your self-worth and resilience to that you can accept rejection and reject acceptance (for non-buyers and bad deals). Learn how to keep your self-esteem level and not subject to your last victory or defeat.
How to become an trusted advisory and reduce labor to almost zero. How to streamline your services, use client labor, and/or subcontract.
How to move from a scarcity/poverty mentality to one of abundance. Make sure that you appreciate your success and stop acting as a survivor or imposter.
I said in point #1 above that this should be a calling (not a "job" or "career"). Make sure every day the book of your life has a new page written by you and not by someone else.
As you can see, I'll be taking you through the launch of a company/practice, through marketing and sales, how to create proposals that are successful almost every time, how to deliver smartly with low labor, how to be a trusted advisor, and how to gain both expansion business and referral business.
ALL OF THIS IS AVAILABLE FOR
$115
My Million Dollar Consulting® College is $16,000 in person, my private coaching is $17,000 per person, even my group coaching is $5,000. I'm providing this remarkable low fee in order to enable as many people as possible to be exposed to the principles that have provided me—and tens of thousands of others worldwide—the opportunity to lead highly productive, very rewarding, independent lives.
I hope you'll take advantage of this unprecedented offer. (And, perhaps, for some of you who have interacted with me, this may be an excellent review and refresh option.)
CHOOSE YOUR MILLION DOLLAR CONSULTING® FOR THE WORLD PROGRAM